I'm sure many of you have seen the bottles with the twinkle lights in them, but you can also use your favorite bottle for a lamp base! Amazon is your best friend for both of these simple easy wine crafts.
Fairy Light Bottles
Your favorite Wine bottles
Battery Operated Cork Strung Lights for bottles (available on Amazon)
Batteries
Bottle Table Lamp
Light Bulb socket with cord – I suggest this lamp kit from Amazon!
*the kit comes with a glass drill bit to feed the cord through the bottle if you prefer.
Lamp shade of your choice – Also a great selection on Amazon.
Light bulb.
---
Directions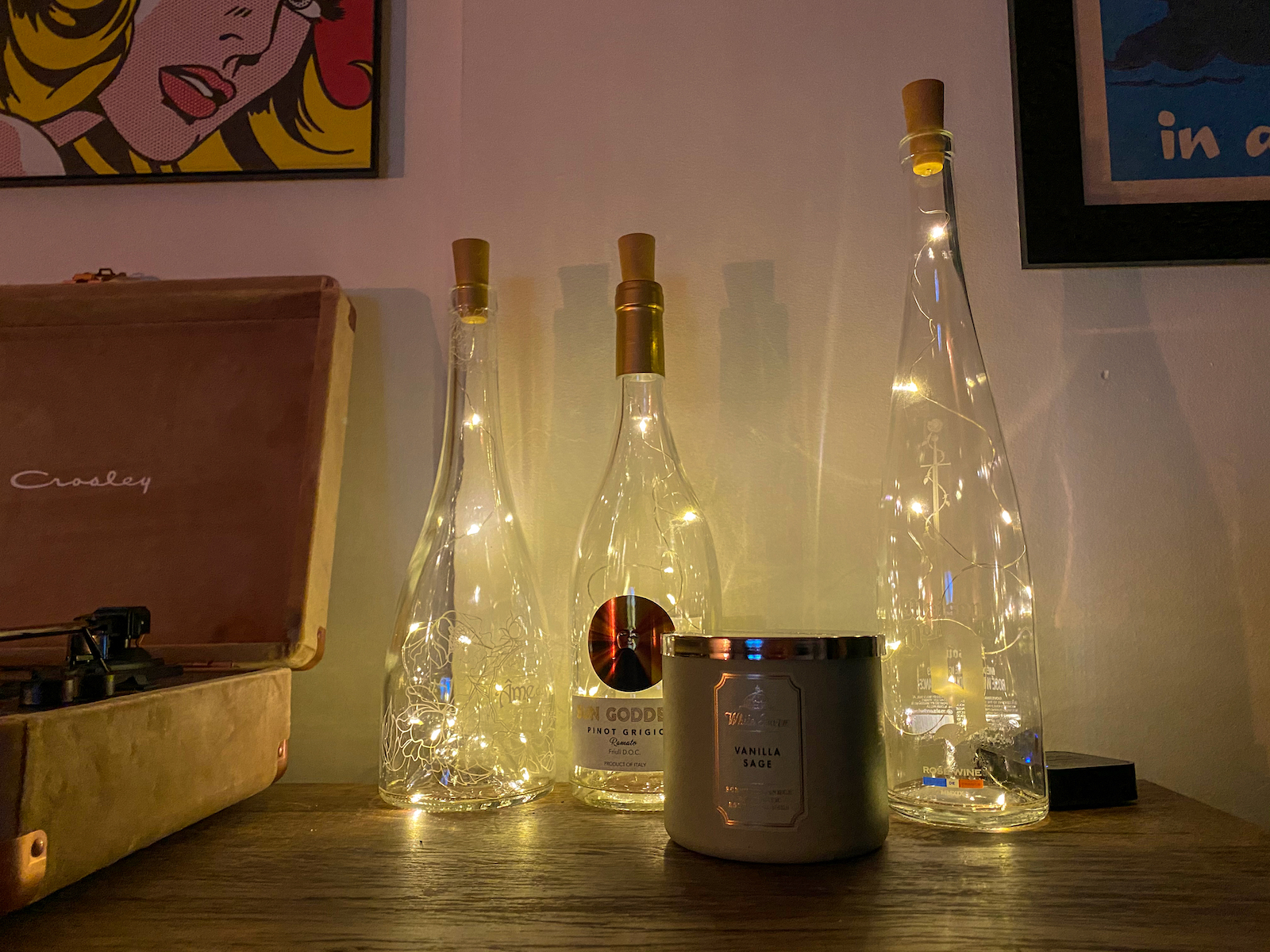 The fairy lights are self explanatory. Just pop in your batteries and feed the lights into the bottle.
---
For the table lamp, you're going to want to drill the hole in the bottom back side of your bottle first, then feed the top of the cord up the bottle and attach it to the cork end of the socket.
Then depending on the type of lamp shade you purchased, place your shade on – then screw in your bulb, or vice versa.

Place your lamp in its new home and plug it in!