---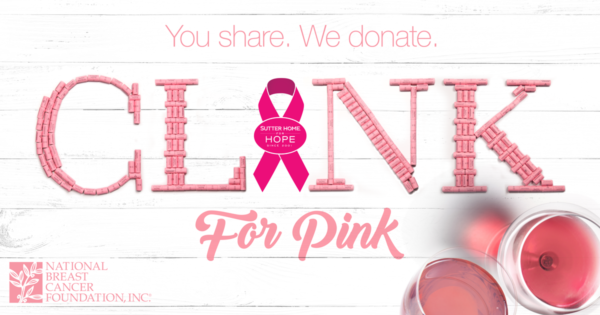 Sutter Home for Hope | Two ways you can help.
For every Sutter Home wine cork, screw cap, or capsule you mail to us between September 1, 2017 and December 31, 2017, we'll donate $1 to National Breast Cancer Foundation.
Plus, for every Sutter Home for Hope post you share on Facebook, between October 1, 2017 and October 31, 2017, we'll also donate $1 to National Breast Cancer Foundation.
Our end goal is to donate $60,000 towards providing help and hope to those affected by breast cancer through early detection, education, and support services.
To send by mail
If you're using regular mail, please send your Sutter Home corks, capsules, or screw caps to us at:
Inmar Rebate Center
P.O. Box 426022
Del Rio, TX 78842-6022
Be sure to label your envelope with the code: SHFH17
---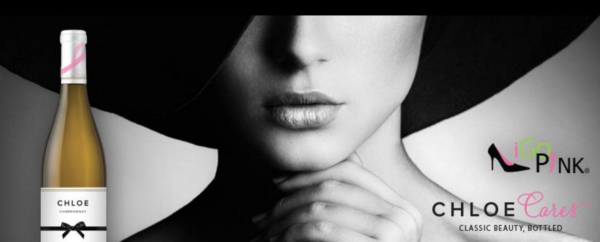 Chloe Wine Collection has partnered with Breast Cancer Charities of America in October.
For each bottle of Chloe sold in October, Chloe Wine Collection will donate $2 to the BCCA.
---

In honor of Breast Cancer Awareness Month, RELAX® Wines is working to beat breast cancer. And you can help!
Raise a glass and join us in supporting the Save the ta-tas, a non-profit organization for breast cancer awareness and research. We will donate $1 for every time you use #RELAX4TaTas on Twitter, Instagram, or Pinterest – or photo uploaded to our page.
---